For aspiring hunters and enthusiasts looking to venture into crossbow hunting, choosing the right entry-level crossbow is paramount. With a multitude of options available on the market, navigating the selection process can be overwhelming. This review delves into the key considerations for entry-level crossbows and compares different models. We will explore factors such as build quality, accuracy, power, ease of use and affordability. By the end of this review, you will have the knowledge and insights to make an informed decision and get you going on your crossbow-hunting journey. I also compare three entry-level crossbows that meet necessary factors. I hope to provide you with the confidence to purchase the crossbow that's right for you and your budget.
Build Quality
When considering an entry-level crossbow, it's important to assess the overall build quality. Look for crossbows constructed with durable materials such as high-grade aluminum or composite materials. The quality of the limbs, riser and stock is crucial for reliability and longevity. Inspect the components for sturdiness to be sure all connections are secure. Opting for a crossbow from a reputable manufacturer known for quality craftsmanship is a wise choice regarding durability.
Accuracy
Accurate shooting is paramount in hunting scenarios. Consider entry-level crossbows that offer features to enhance accuracy, such as an adjustable stock or customizable grip. Look for models with precision-machined cams and a rail system that promotes consistent arrow flight. Additionally, crossbows equipped with a quality scope or a red-dot sight can aid in your aim and improve shot accuracy.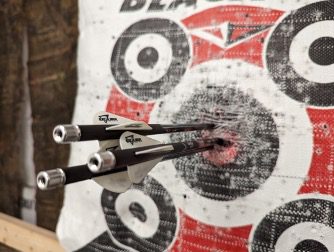 Power
The power of a crossbow is measured in terms of its draw weight and speed. Entry-level crossbows typically offer a range of draw weights suitable for most hunting situations. Consider your physical strength and capabilities when selecting a draw weight that you can comfortably handle. In terms of speed, look for a crossbow with a velocity of at least 300 feet per second (FPS) to ensure adequate kinetic energy for successful hunting. Higher-velocity crossbows can provide flatter trajectories and improved penetration.
Ease of Use
For beginners, ease of use is a crucial factor when selecting an entry-level crossbow. Look for models that offer features like an adjustable stock or length of pull to accommodate various body sizes and shooting preferences. Consider the weight and balance of the crossbow for its comfortable handling and maneuverability. Additionally, examine the cocking mechanism. Some crossbows come with integrated cocking devices or are compatible with aftermarket cocking aids. These can facilitate the cocking process, especially for those with limited upper body strength.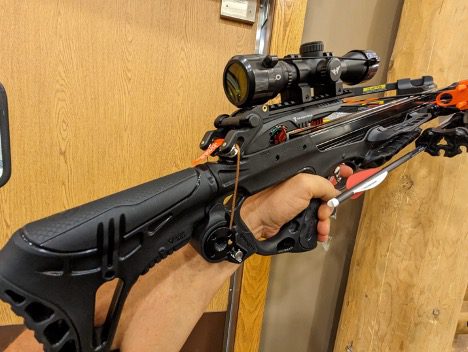 Affordability
Affordability is often a key consideration for those starting out in crossbow hunting. Entry-level crossbows typically offer a balance between cost and performance. Set a budget range and seek options that fall within it, so you get the most value for your investment. While it's important to be mindful of price, remember that compromising too much on quality may result in a sub-par hunting experience. Aim for a crossbow that strikes a balance between affordability and reliable performance. All three crossbows compared below are around $500 U.S. dollars and include arrows, scope and cocking aid. That's what's needed to get you all set to start shooting.
Safety Features
Crossbow safety should never be overlooked. Even for entry-level models, prioritize crossbows that come equipped with essential safety features. Look for an anti-dry fire mechanism, which prevents accidental firing when the crossbow is not properly loaded. Additionally, check for an automatic safety that engages when the crossbow is cocked. These safety features contribute to a safer hunting experience and minimize the risk of accidents. All three crossbows compared below include an anti-dry firing mechanism for increased safety.
Comparison Data

CenterPoint Tradition 405
The CenterPoint Tradition 405 features a durable construction with a solid and reliable design including a compact frame. It also doesn't weigh much. The fit of the stock might is ideal for my average male physique of 5'10", but the stock can be adjusted to fit larger or smaller individuals to achieve a more comfortable shooting position. Upon shooting, I could tell the fast 400+ arrow speed right out of the box. the scope was easy to use and accurate at the short distances I shot, producing tight arrow groups. I didn't have any issues cocking the bow with the rope. I did notice that the trigger pull was very sensitive, leading to accidental firings if not handled carefully. The CenterPoint Tradition 405 has an affordable price compared to other crossbows in the same performance range. It is an effective crossbow for hunters looking for a budget-friendly option without compromising on performance.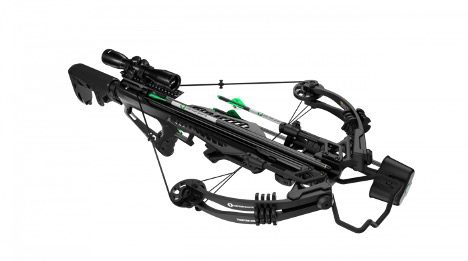 Barnett is known for producing crossbows with solid construction, and the XP 380 is no exception. The "XP" in the name stands for "Extreme Performance," and the XP 380 lives up to that claim. It shot bolts at blazing speeds, chronographed at nearly 380 feet per second (fps). The Barnett XP 380 comes with a red-dot sight, which aids in easy precise accuracy right out of the box. It provided consistent and tight groupings at short distances, making it an effective choice for both beginners and experienced shooters. The XP 380 typically features an integrated crank cocking mechanism, making it easier to draw the crossbow and reducing the effort required for cocking. The one downside to this feature is the speed at which you can cock the bow. However, it's a great option for those who are physically challenged to draw 200-plus pounds to cock a crossbow. Barnett incorporates a vibration-dampening system, though I still sensed minor vibrations compared to other crossbows in the same level. There was also some increased noise, although additional dampening components could fix these issues. The scope worked well for me, and I did not see the need to upgrade starting out. The trigger sensitivity was heavy, which I prefer, but that is a personal choice. I consider the Barnett XP 380 to be spectacular value for the money for someone who wants a geared cranking device. It provides a high level of performance and quality compared to others in its price range.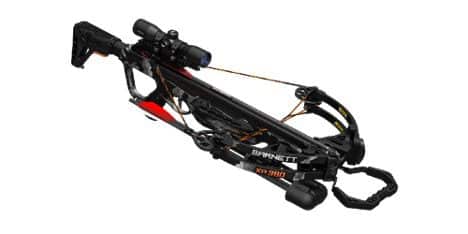 Excalibur is renowned for producing robust, simple, durable crossbows, and the MAG 340 is just that. It features a simple and noticeably light build with high-quality materials, making it ideal for youth shooters or those who have less strength.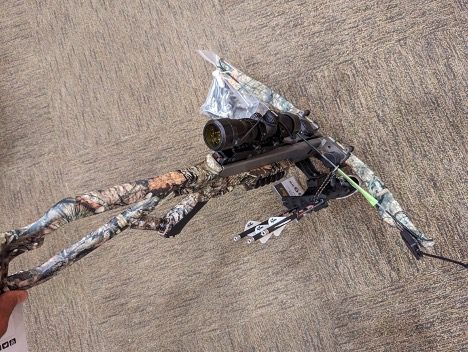 While the Excalibur MAG 340 came with a decent scope, I would upgrade to a higher-end scope with additional features like illuminated reticles or variable magnification. I did not have any issues zeroing in the scope at a short distance. With the limited scope features though, I'd be interested to see how someone would get this ready for opening day. Excalibur's famous "Matrix" series cocking system made energizing this bow smooth, even with minimal effort. Upon firing, the bow was relatively quiet, as expected from such a simple design. That minimizes the chances of spooking game or of animals jumping the string. I consider the Excalibur MAG 340 a good value for the money. It provides a high level of performance, although better bang-for-your buck deals exist. This is often viewed as a reliable and simple effective crossbow for both beginners and experienced shooters.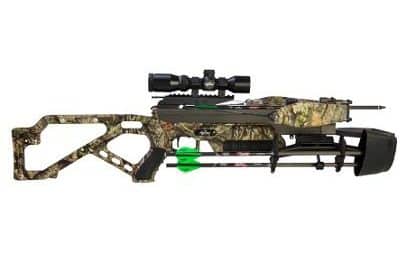 Selecting the right entry-level crossbow is crucial for a successful and enjoyable hunting experience. By considering factors such as build quality, accuracy, power, ease of use, affordability and safety features, you can make a confident decision. Remember to evaluate your own needs and preferences, seeking a crossbow that aligns with your physical capabilities and hunting goals. With the right entry-level crossbow in hand, you can embark on your hunting journey confident that you have chosen a reliable and capable hunting weapon.